Looks like your ad-blocker is on.
All content on our site is
free
and
will always be free
.
Please consider supporting us with disabling your AdBlock software and to gain access to thousands of free content!
Not sure how to disable AdBLock? Follow this tutorial:
How to disable AdBlock
MCPE/Bedrock Genoa Ae+ AddOn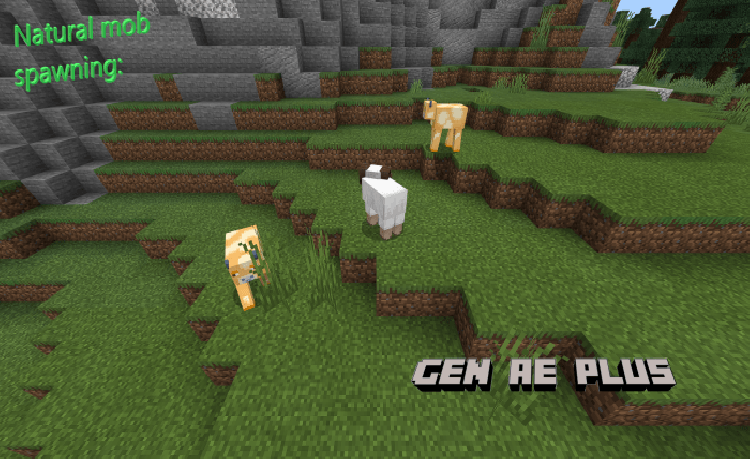 Current internal version: FINAL
This Addon simply adds all mobs and a few features of the genoa resource pack known from Minecraft Earth to the main game. Some models have been exchanged, textures have been rearranged and the behaviour is a modded form of the vanilla entity behaviour. It also contains features required to play the Monastery-Map. It also contains features required to play the SubRestaurants-Map. This Addon received an update to add the time charge region. There are no plans to add features from Minecraft Dungeons.
This addon adds all additional animals and some monsters from minecraft earth, which will spawn in all overworld biomes (some species do not spawn in specific biomes), and doesn't change anything about vanilla entities. It is compatible with Minecraft 1.16.200 and later and can be used with every other addon.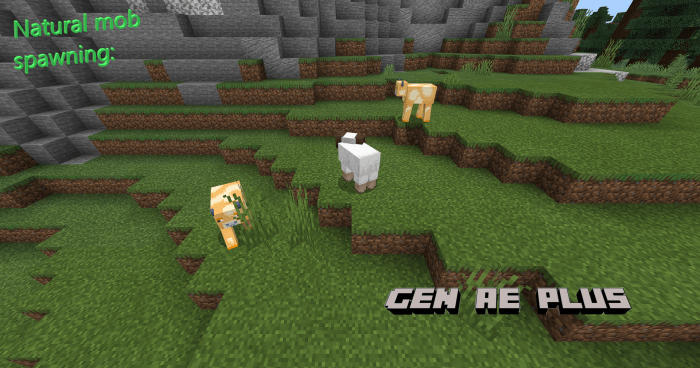 All Mobs from Minecraft Earth will be listed below. Other content may not be listed in detail to prevent spoilers.
 
This addon adds the following cows: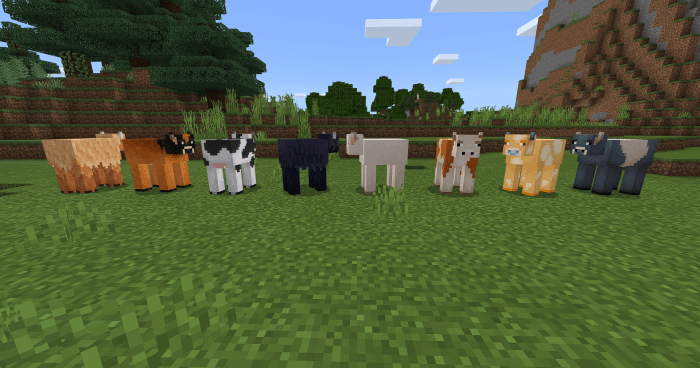 Wooly Cow, Umbra Cow, Dairy Cow, Sunset Cow, Albino Cow, Pinto Cow, Cream Cow, Cookie Cow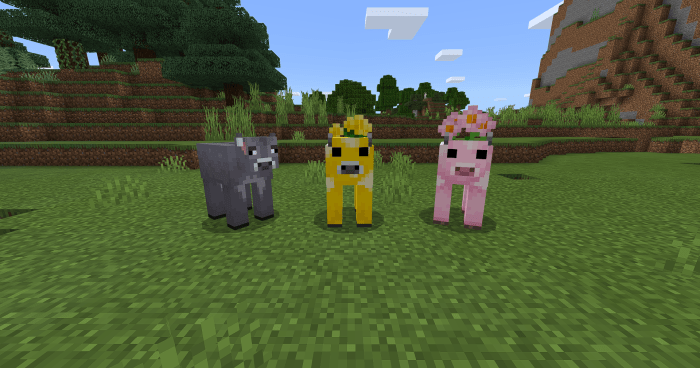 Ashen Cow, Moobloom, Moolip
This addon adds the following sheep: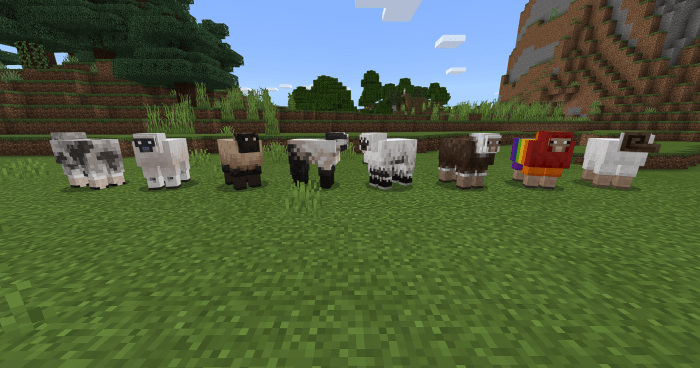 Rocky Sheep, Patched Sheep, Long Nosed Sheep, Inky Sheep, Fuzzy Sheep, Flecked Sheep, Rainbow Sheep, Horned Sheep
This addon adds the following pigs: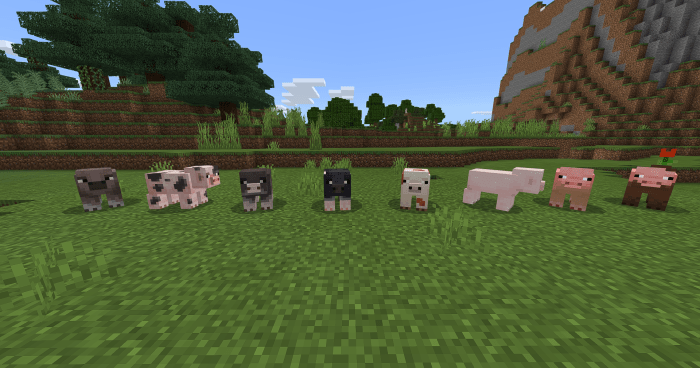 Motteled Pig, Spottet Pig, Pink Footed Pig, Sooty Pig, Piebald Pig, Pale Pig, Muddy Pig (will chnge texture if in water or mud)
This addon adds the following chicken: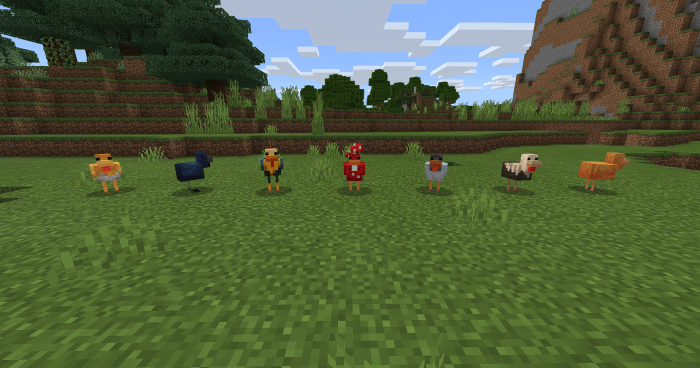 Skewbald Chicken, Story Chicken, Amber Chicken, Bronzed Chicken, Midnight Chicken, Fancy Chicken, Gold Crested Chicken
This addon adds the following rabbits: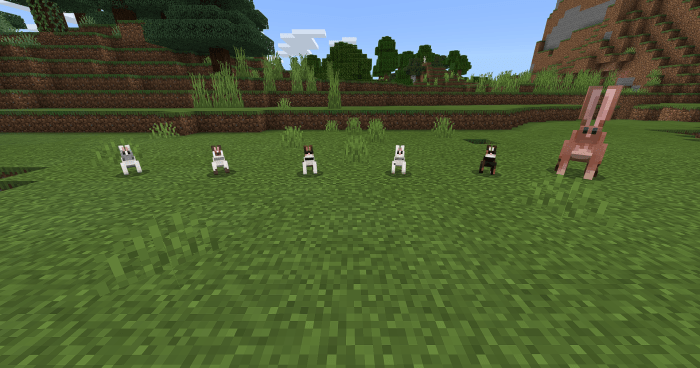 Vested Rabbit, Muddy Foot Rabbit, Harlequin Rabbit, Freckled Rabbit, Bolt Striped Rabbit, Jumbo Rabbit
This addon adds the following additional genoa mobs: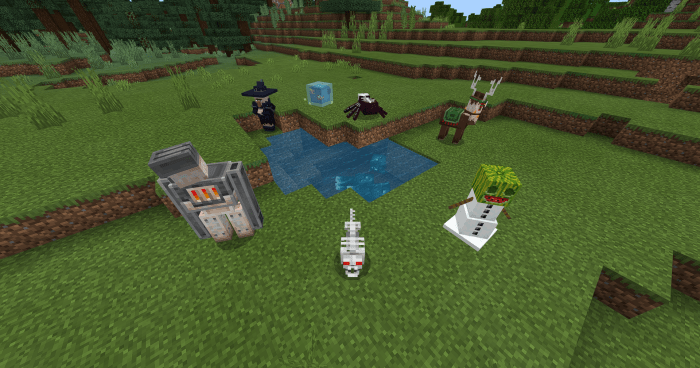 Furnace Golem, Viler Witch, Tropical Slime, Glowsquid (will be removed from the addon in 1.17), Skeleton Wolf, Bone Spider, Jolly Llama, Melon Golem
 
Recent updates: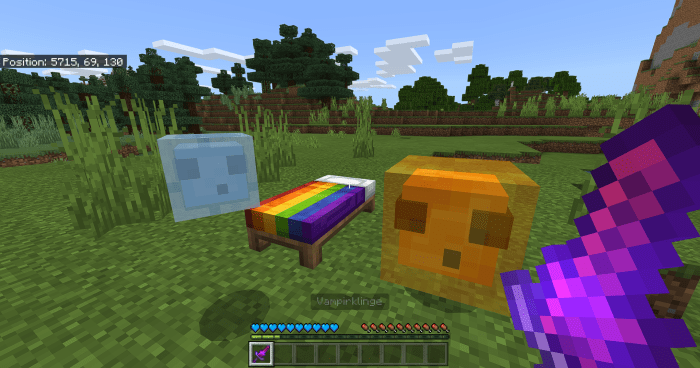 Honey slimes have been added, they spawn in flower plains only and follow the player, but wont attack.
Rainbow beds have also been added (along with rainbow sheep, wool and carpet). Those allow any player to jump to the next morning instantly regardless of the current time and other players.
 
FAQ:
Q: Where did you get the textures from?
A: Most textures are imported from the latest version of the Minecraft Earth game.
Q: Will this Addon be updated?
A: This addon wont receive any more updates, not even critical bug fixes.
Q: Can I use this for my Addon?
A: You may any files for your own project, as long as you give visible credit on the download page and ingame, and do not claim them as your own.
 
Q: Will you add the other mob types from Minecraft Earth to this addon.
A: This has already been done, cow-gang.
 
Q: Was this FAQ section really necessary?
A: No, I could've just explained everything in a normal text too. 
Changelog
+ deleted some features
+ remade some features
+ ported some features
+ finalized everything
- removed Herobrine
Installation
Installation guide for Bedrock Server:
- stop your server
- Open the .mcaddon-file to import it into your local game
- Create a new world using the following settings (some might not matter, but you can change those later on your server): (Edit: Because the instructions were way too long, I will only mention the things I changed. Leave everything else as-is.)
Category: Game
World name: "world"
Seed: 0
Show coordinates: On
Immediate Respawn: On
Respawn Radius: 0
Holiday Creator Features: On
Creation of Custom Biomes: On
Additional Modding Capabilities: On
Activate Cheats: On
Education Edition: On
Category: Multiplayer
Check if the two switches are on, otherwise your servers online status will not display correctly
Category: Resource Packs
Check the box next to "Require players to accept resource packs to join"
Enable the pack called "Experimental"
Category: Behaviour Packs
Enable the pack called "Experimental"
- Click "Create"
- Join the game once and save and quit
- Open the world settings
- Click "Export World" at the bottom of the Game-settings
- rename the exported .mcworld-file to .zip
- extract the file into a new folder
- copy the contents of the folder (should contain a file level.db)
- go to the worlds
-folder of your server
- create a folder called "world" there (if one already exists, backup it and delete it)
- paste the copied files of your world in there
- Rename the Add-Ons .mcpack-files to .zip
- Extract the files to a new folder
- Open your servers server.properties file and set texturepack-required=true
- Copy the resource pack folder (contains folder "textures") and paste it into your servers resource_packs folder
- Copy the behaviour pack folder (contains folder "spawn_rules") and paste it into your servers behaviour_packs folder
- start your server
 
creator: RZ302
Downloads