Looks like your ad-blocker is on.
All content on our site is
free
and
will always be free
.
Please consider supporting us with disabling your AdBlock software and to gain access to thousands of free content!
Not sure how to disable AdBLock? Follow this tutorial:
How to disable AdBlock
Bedezu Client for MCPE
New Bedezu Client for Minecraft PE / MCPE / Minecraft Bedrock Edition, with Keystrokes, Armor HUD, PvP Skies and Optifine!
Not Minecraft, Minecraft with a FPS boosting client, But Water Rises or Minecraft, But Lava Rises, or any other but challenge like that. This is a speed run / speed runner of Minecraft against a killer / assassin but it is me and my good friends playing the MYTH SMP REALM ON BEDROCK EDITION Not Java by microsoft and mojang, Minecraft Manhunt vs 5 hunters with XxIczSpirit, Roletale and Hunt Music, Minecraft Client with CPS Counter and FPS Counter aswell as MCPE keystrokes for Andriod, iOS, Xbox, PS4 / PS5, and switch, The Most Funniest / Most Hilarious / Most Funny Minecraft Mod, I spoke to them in hardcore Minecraft, Youtube recommended / trending gaming, Minecraft Death swap with hitman FINALE Rematch, Skywars but, combo and clutch montage on servers like the Hive MC shorts on tiktok like ItzClipsOfficial or ItzMythOfficial.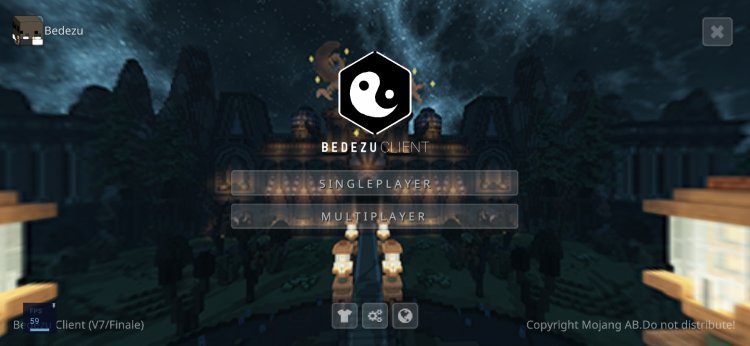 Download