Looks like your ad-blocker is on.
All content on our site is
free
and
will always be free
.
Please consider supporting us with disabling your AdBlock software and to gain access to thousands of free content!
Not sure how to disable AdBLock? Follow this tutorial:
How to disable AdBlock
MCPE/Bedrock Zombies Infest (Mini-Game) Multiplayer Add-on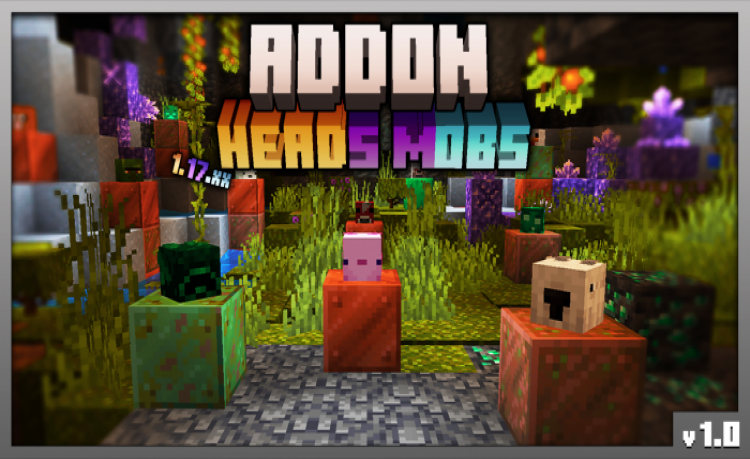 Hello there Cristopher here, now i bring you a new add-on to play with your friends this is a mini-game survival where you have to survive if you are a human or kill the humans if you are a zombie i hope you enjoy this add-on 
What is the mini-game about?
The mini-game is about two teams, one of humans and the other of zombies.
Humans have to survive 15 minutes to win the game while zombies have to kill humans within 15 minutes to win.
The humans at the start of the game will have 1 minute to run and get their tools ready before the zombies are released.
After the minute the zombies will be released, your goal to kill all humans every time you kill a human that human will turn into a zombie
When the game starts a barrier will be created 100 blocks away that will prevent humans from escaping too far
The game will start during the day, because at night the zombies will appear more than they should so that the last minutes of the game are more difficult
How to use the add-on?
First create a world with the add-on 
be sure to put the behavior and textures add-on 
after that you have to start the world you will appear surrounded by bedrock in the lobby
As you can see in the lobby you have two teams, one of zombies and the other of players
To choose one of them just stand on the carpet
something like this, of course when you choose zombie you become a zombie 
To start the game press the button
If there is not a minimum of one player in each team, the mini-game cannot be started, but if there is, the game will start.
comments:
-It is always recommended that you start the game with more people being humans or players than zombies so you can enjoy the game more
-Notify if you find a bug or something that does not work to solve it as quickly as possible
-This mini game is just a small prototype that will evolve little by little to become something good
-If you ask... yes, I forgot to make the zombies catch fire when it comes to light at least the players but I wonder if they prefer it that way or prefer that they burn, comment on it pls
Finally leave your recommendations or what things you did not like to improve it in the future thanks for reading
Installation
Just click and it will install itself