Looks like your ad-blocker is on.
All content on our site is
free
and
will always be free
.
Please consider supporting us with disabling your AdBlock software and to gain access to thousands of free content!
Not sure how to disable AdBLock? Follow this tutorial:
How to disable AdBlock
MCPE/Bedrock Minecraft But Every Chest Contains Random Items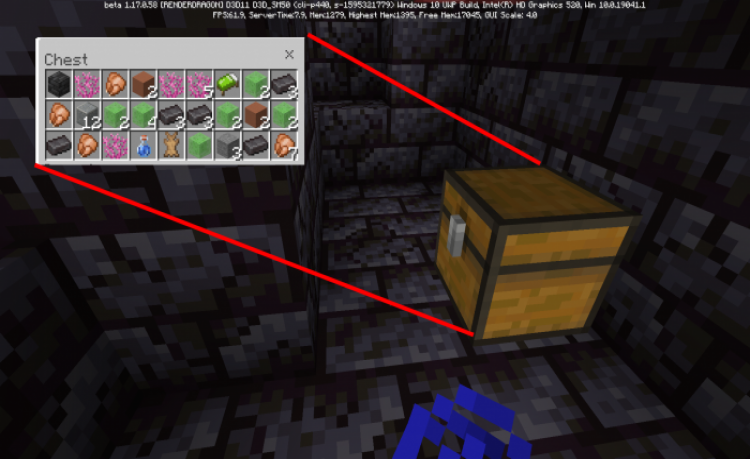 As the title describes, this addon will cause all naturally generated chests in the Minecraft map to contain random items in random amounts (you can have randomly enchanted tools with random durability, of course)
I'll show you what's in the chests I open:
Don't forget to enable "experience mode" to get the best experience of the addon.
Notes:
If you are going to feature my add-on in YouTube, make sure to give credit to me and don't claim that the creator of this add-on is you. 
If you are going to feature my add-on in YouTube, DO NOT USE MEDIAFIRE OR YOUR OWN LINK, USE THE LINK IN THIS SITE or else I'll REPORT YOU. 
You are not allowed to change any code in this add-on without my permission. 
You are not allowed to publish this add-on to other apps or sites without my permission. 
For those who are interested to donate money for my Minecraft Maps/Addons, you can donate your money here at my PayPal link:  https://paypal.me/lethitokhanh
Installation
-Click on the link
-When a new link opens, tick the CAPCHA box
-Click "Free Access with Ads" button
-Click "Discover articles" button
-Wait 12 seconds then press the "x" key
-Click "Continue" button
-it will redirect you to the mediafire page, click the blue button to download the addon
-Once the addon has been downloaded, click on it and it will automatically install, redirect to minecraft:
-On minecraft, click the "edit" button of your world you want to use the addon
-Press "Resource Packs" tab
-Press "My packs"
-Press "Random Loot Table"
-Press "Activate"
-Enjoy!
creator: https://twitter.com/LTrngNgha19
Downloads